Presso Therapy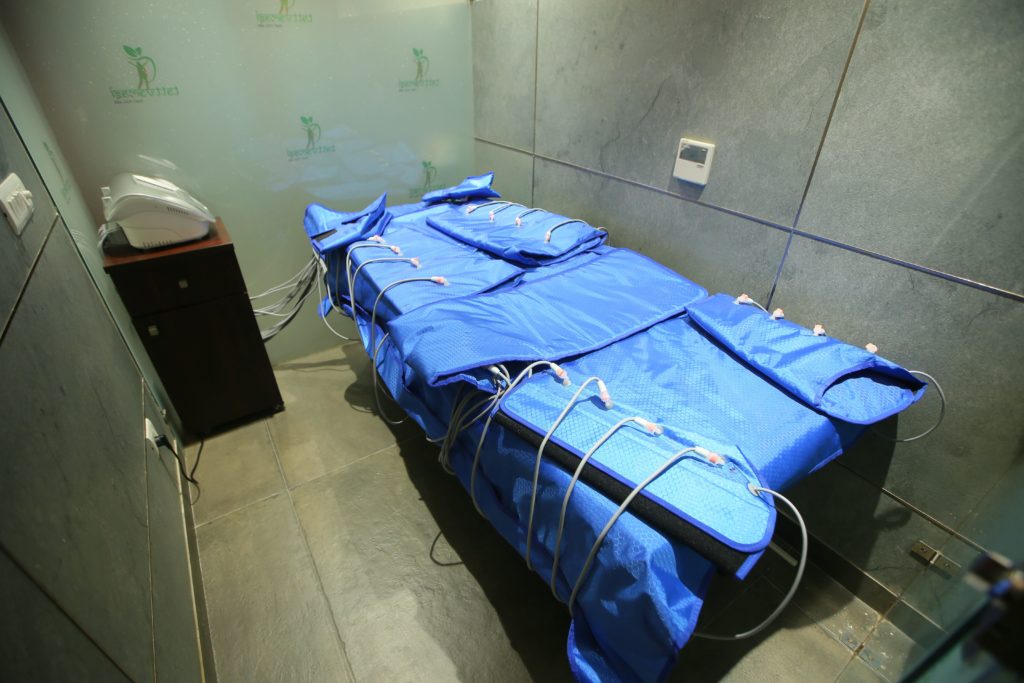 "Tattvamasi" brings a unique therapy for its client's which is effective in toxins removal.
Presso therapy similar to lymphatic drainage massage and is done by special machine that applies correct amount of uniform pressure on the body. This pressure stimulates the lymphatic system of the body and as a result you feel relaxed toned and very light after the therapy.
Obesity and weight gain can lead to lymphedema, which increases inflammation. Pressotherapy helps in flushing out extra fluid from the waist, wrist, arms and legs. Basically it reduces "puffiness", thus it makes you feel lighter after the therapy.
A MUST TRY THERAPY AT TATTVAMASI
Gallery